THE FIRST A4 DEVICES

WITH
THE

POWER OF A3.
The new TASKalfa MFPs with advanced paper handling options.
All the power and options of a big A3 device are now available in a noticeably smaller package: Introducing the new TASKalfa MFP range from KYOCERA! It features high volume capacities and advanced paper handling options plus a smaller footprint and great ease of use – making it truly unique in the market.
Sounds interesting? Just scroll down and experience the flagship of the new A4 MFPs in all its glory.
INNOVATIONS
More than 95% of all printed documents on an A3 colour device are A4 pages. So why do most companies still insist on using A3 devices? Mainly because they offer better performance and superior feature sets that no A4 device can match.
That is until now. Able to choose between three different finishers or a mailbox and job separator, our new TASKalfa range is ready to meet your demands precisely.
USABILITY
Often the more functions a device has, the more confusing it is for the user. That's why we've done more than just implement dozens of productivity-increasing features – we've also spent a lot of time optimising the device controls to enable everybody to find and access the functions they need with ease.
PERFORMANCE
We really wanted to make sure you wouldn't miss a single feature from our larger A3 devices. That's why we've pushed the possibilities of the new A4 MPFs to the limit and packed our devices to the brim with top-notch hardware that leaves nothing to be desired.
From outstanding scan performance to extraordinary colour quality – you name it, we have it.
Superior paper input
If you deal with regular high-volume paper processes, look no further: Our device can pack a total of up to 3,100 sheets in four different trays (the largest holds 2,000 pages alone), making it one of the leaders amongst other A4 colour MFPs.
Top-of-class paper handling
The external finisher DF-5120 not only allows for a powerful output capacity of up to 3,200 sheets, it is also capable of punching and stapling up to 50 sheets in three different positions.
Tip: If your company is often dealing with high volume paper processes such as PowerPoint reports or handouts, this extension fits your needs perfectly.
Mailbox for convenient job separation
The mailbox features 5 shelves and a main tray that can hold a total of 1,000 pages. This helps to separate different printing jobs and really comes in handy for mid-size to larger workgroups.
Variety of paper formats
The new TASKalfas can handle various formats from A4 down to A6 with a supported paper weight of 60 to 220 g/m?. But it doesn't stop there: Two devices can also print large banners of up to 1.22m in size. This flexibility makes it the ideal choice for many businesses, for example, in the healthcare sector (prescription printing – A6) or marketing sector (marketing plans – banners).
Workflow optimisation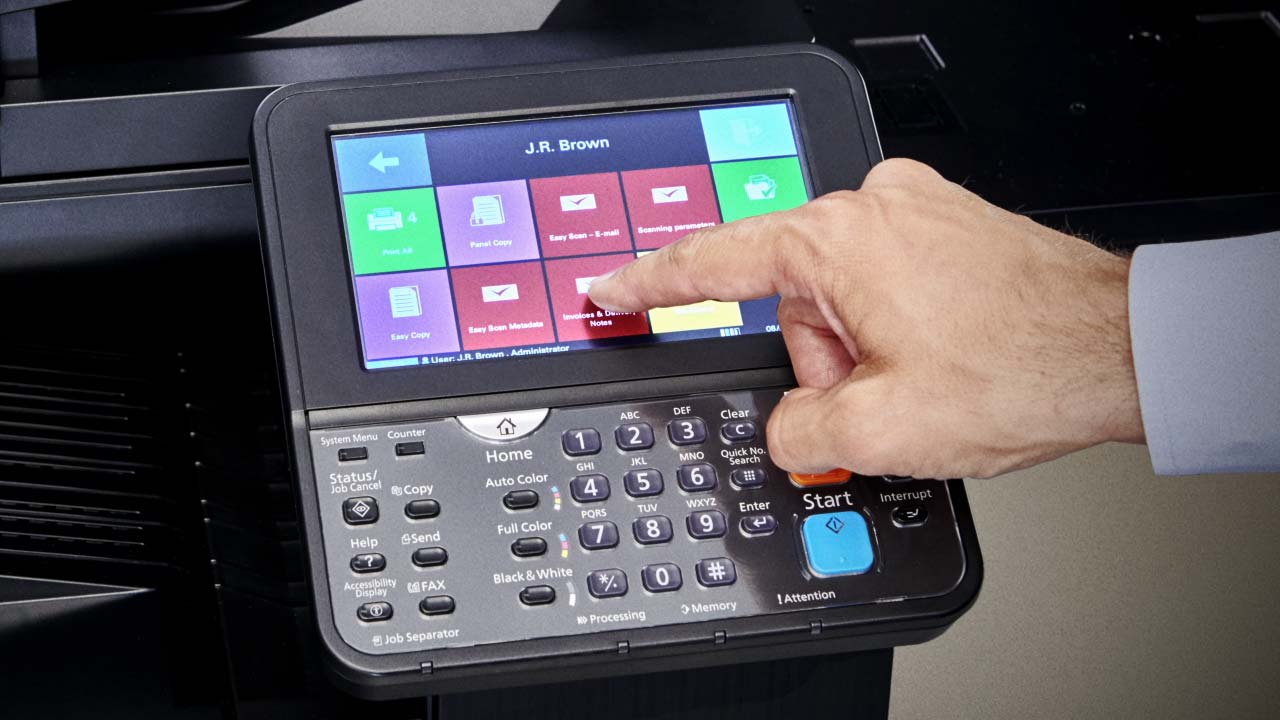 The HyPAS open software platform can be easily set up using the control panel. It allows you to integrate the device into existing business workflows when using ordinary business applications to boost productivity. For example, by digitalising your invoice management you can directly forward your invoices to the relevant accountants and team members with just one click, meaning unnecessary copies become a thing of the past.
Authentication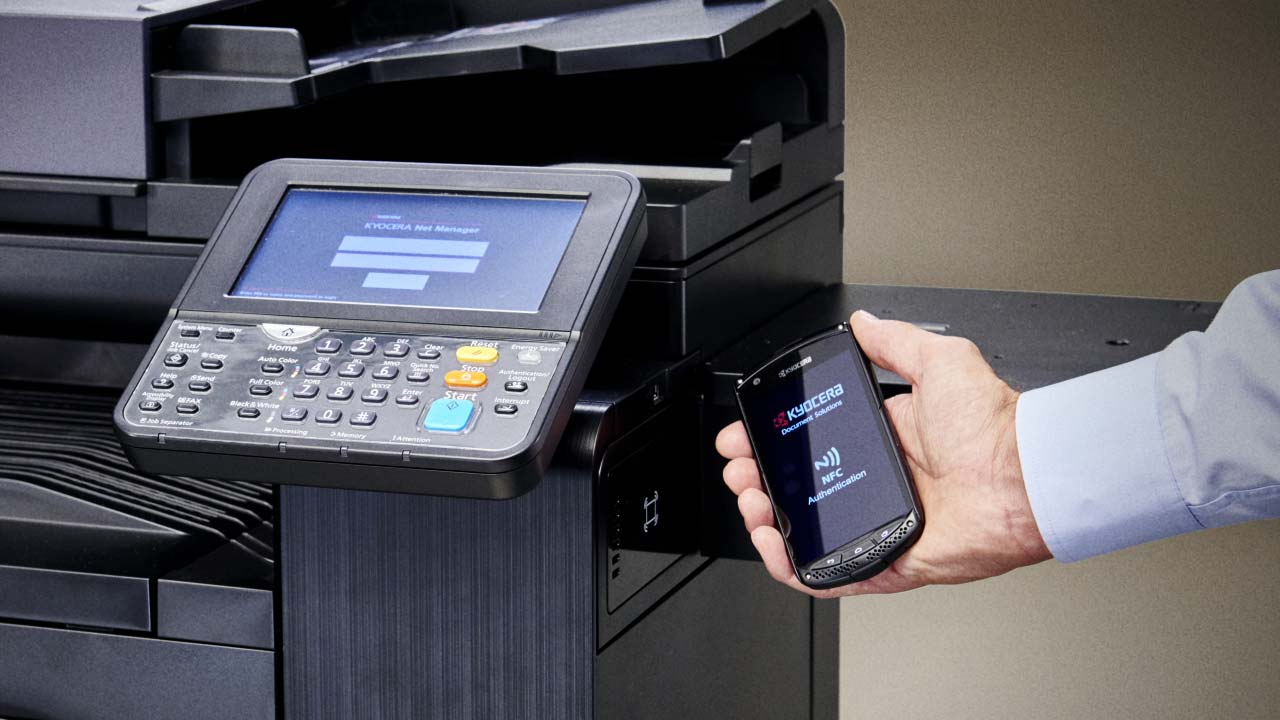 Employees can easily authenticate at the device – by using either passwords, ID cards or RFID-technology (with smart phones for instance). This makes it possible for your IT department to configure functions or options that are specifically for an individual user-group (e.g., employees from the accounts department getting direct access to their most frequent workflow needs such as invoice management).
Intuitive control panel
All three devices boast a user-friendly tilting touch panel. We've created an intuitive system that all of your employees can work with – all important functions can be accessed by simple touch screen operations.
Superior scan productivity
With the optional Duplex Document Processor that scans double sided originals in one path, the TASKalfa 406ci/356ci can achieve a whopping 120 images per minute. Documents can be scanned in different formats directly to FTPs, emails etc.
High resolution image quality
Of course our TASKalfa devices don't disappoint here either: The high print resolution of 1,200 x 1,200 dpi creates colour images with outstanding precision and quality.
Energy consumption
Smaller devices with less consumption. Though we're using the most powerful technology in the brand new TASKalfa 406ci series, we've set a milestone in reducing their carbon footprint. With about 35% less energy consumption than comparable A3 devices.
PRODUCT RANGE
How much power does your company need? With the TASKalfa 306ci, 356ci and the flagship TASKalfa 406ci, you have three excellent models to choose from. And thanks to three optional finishers you can further adjust every device to meet your individual demands precisely.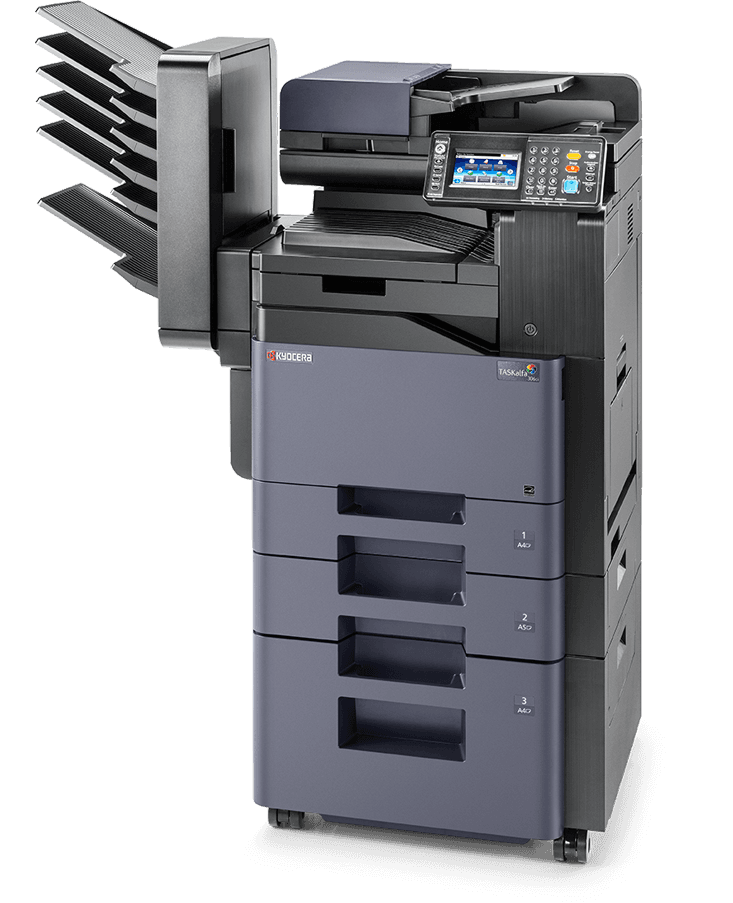 TASKalfa 306ci
PRODUCT DETAILS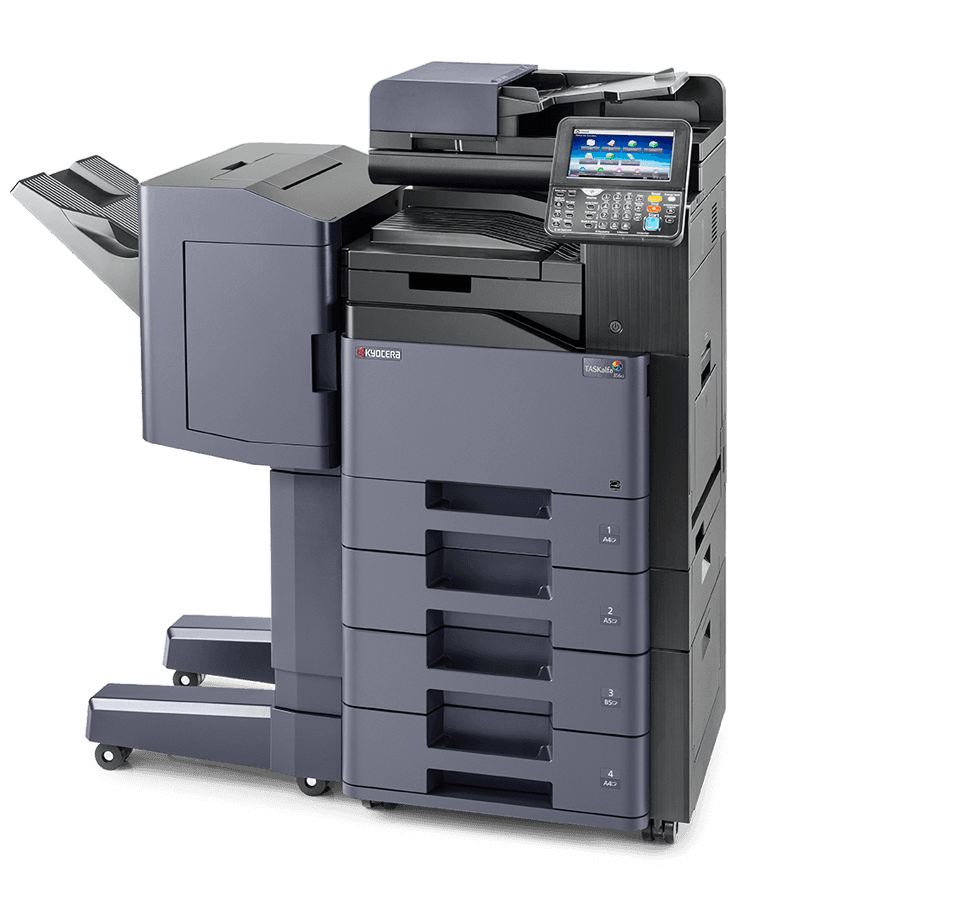 TASKalfa 356ci
PRODUCT DETAILS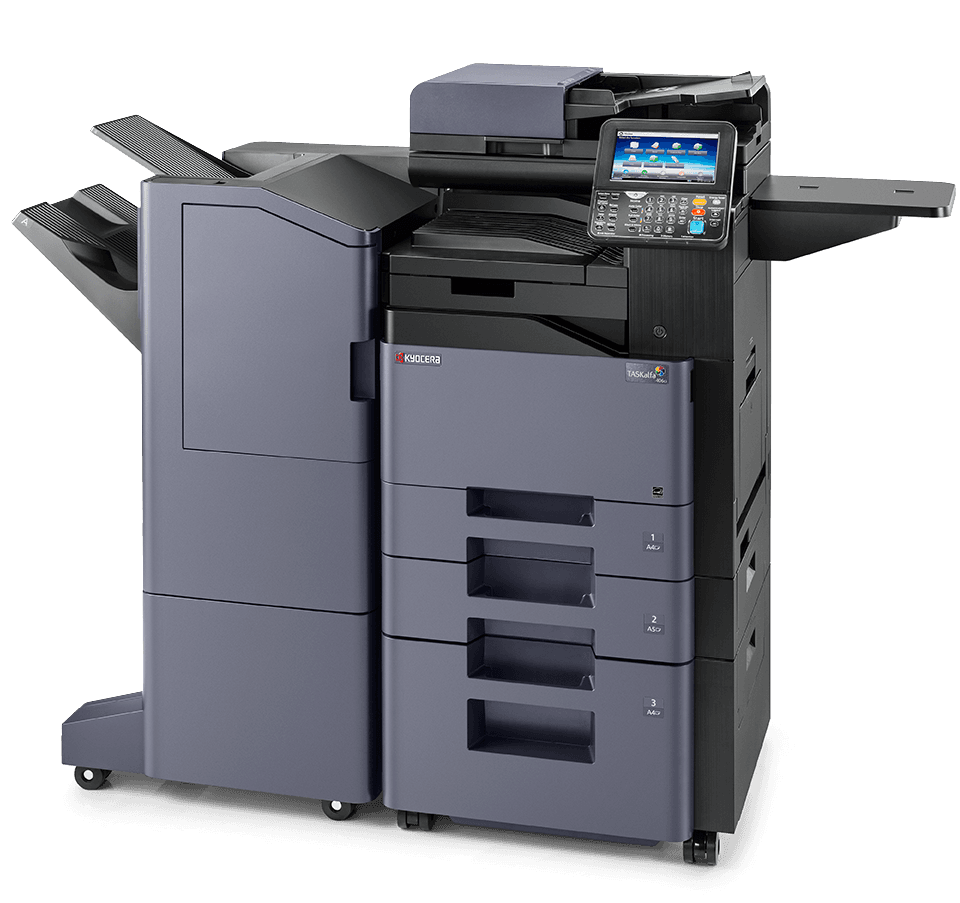 TASKalfa 406ci
PRODUCT DETAILS
FEATURE FILM
Want to see all the highlights of our new series in detail?
Have a look at our feature film!
CONTACT
For any further question concerning the new TASKalfa range, please get in touch with our hardware experts at:
info@deu.kyocera.com